Legal notice
Geratsdorf GmbH
Darßer Bogen 4
13088 Berlin
Germany

Phone: +49 (030) 4741391
E-mail: info@anodenshop.com

Register court: Charlottenburg Local Court
Registration number: HRB 199291 B

Managing Director: Doreen Geratsdorfer (Dipl. Ing.)

Sales tax identification number according to § 27 a sales tax law: DE320513586

Platform of the EU Commission for online dispute resolution: https://ec.europa.eu/odr

We are neither obliged nor willing to participate in dispute resolution proceedings before a consumer arbitration board.
Member of the initiative "Fairness in Trade".
Further information: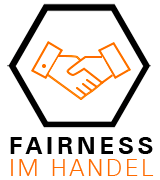 Member of the initiative "Fairness in Trade".
Further information: https://www.fairness-im-handel.de